The "LAGAkoller" goes into the next round. Together with Duesmann Food and Catering, the cultural office and the rock'n'popmuseum, the city marketing organises a continuation of the evening market on the former state garden show grounds this year.
Look forward to many regional stands where not only vegetables, flowers, bread and chicken cutlets can be bought, but also fresh food and drinks. These can be consumed at designated seating areas on the island park grounds.
Together with Duesmann Food and Catering and the Sparkasse Westmünsterland we are looking forward to a continuation.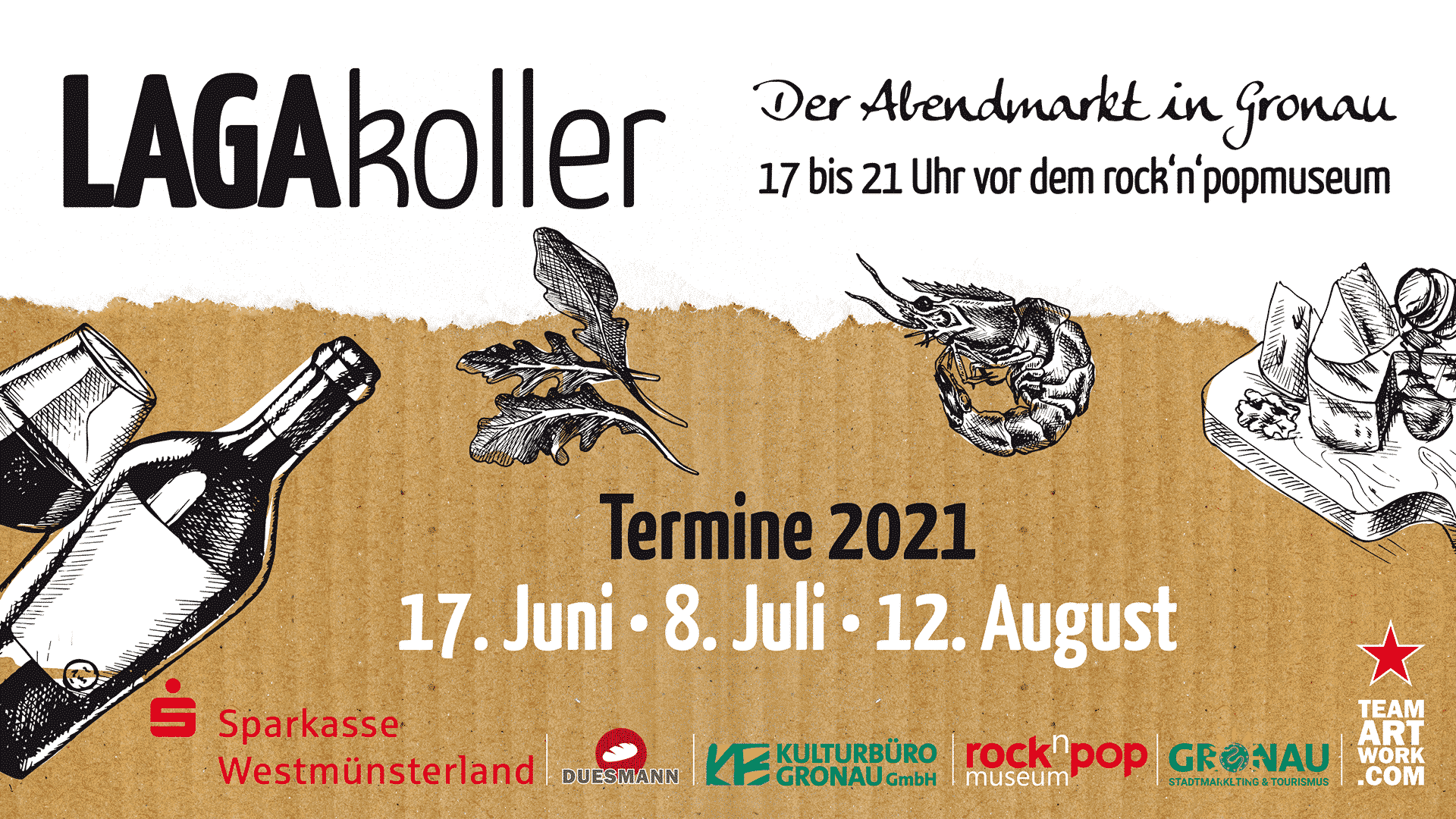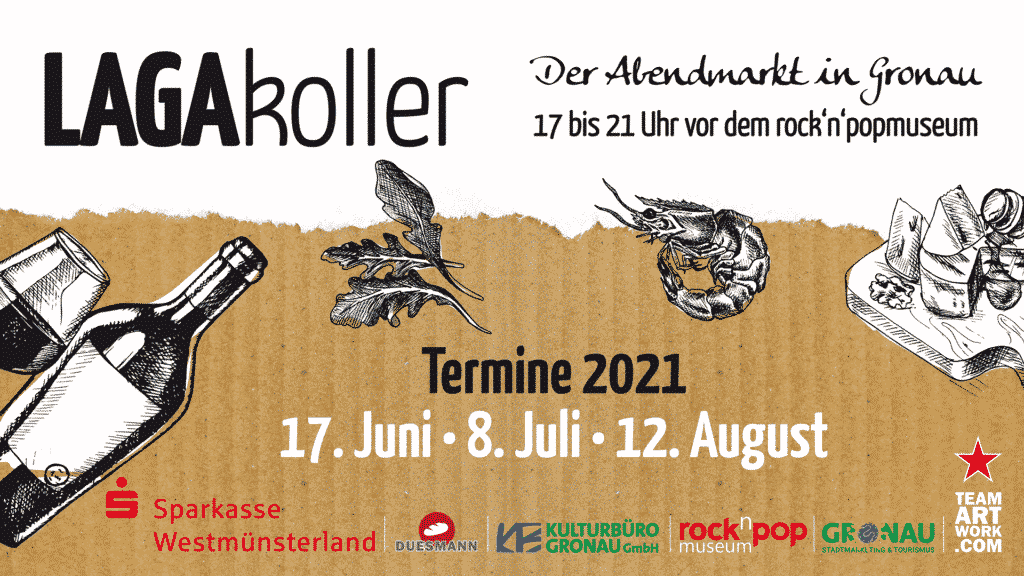 The highlights at a glance
A highlight of this year's evening series is the pic'n'vip offer on 17.06. Here you can picnic in pairs on assigned sites. A special drinks offer rounds off the range of "VIP seats".
Water orchestra on 12.08.
On 12.08. another highlight awaits you: LAGAkoller meets Soundseeing in cooperation with the rock'n'opo museum. You can visit the Water Orchestra, which consists of over 50 instruments and mechanical devices that produce great sounds of water or use water to produce sound. An attraction for young and old!
Questions? Interested to be there?