Parking, public restrooms, e-charging stations, history of the city, and more. Everything you need to know for a stay, we have summarized here for you. If you have any further questions, please contact the Tourist Info team. We are looking forward to your visit!
Mobile station Gronau train station
The mobile station in Gronau offers all cyclists the possibility to store their bikes free of charge, safely and comfortably directly at the station. Access to the station is via a chip, which is handed out at Zweirad Scheipers for a deposit of 20,- Euro.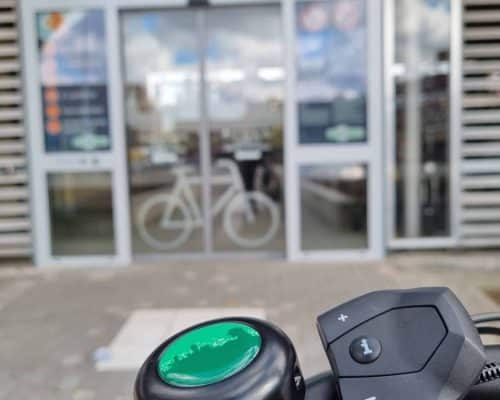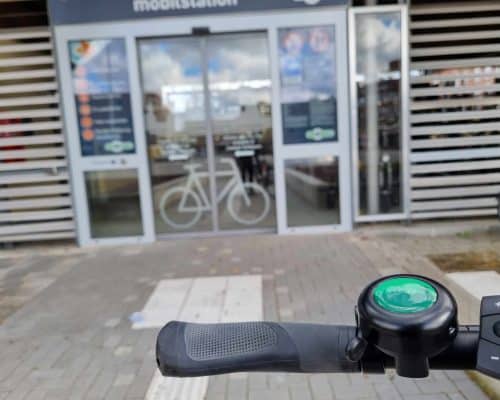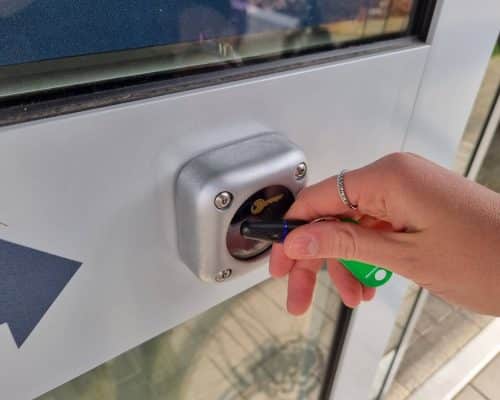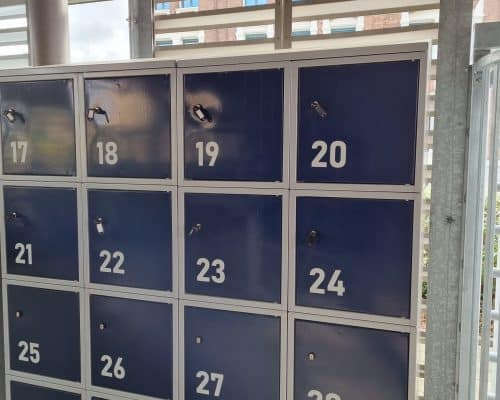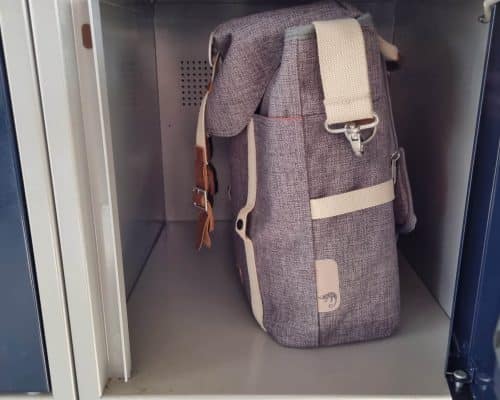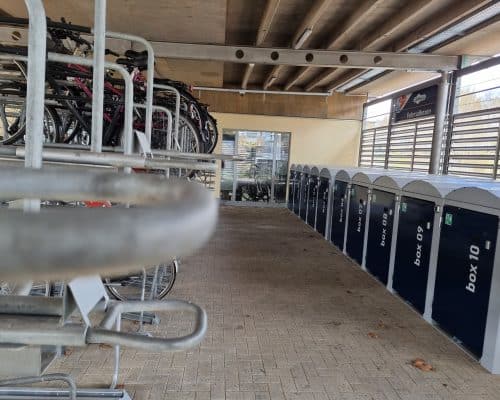 In Gronau you have the possibility to rent bikes for a trip or even a whole weekend.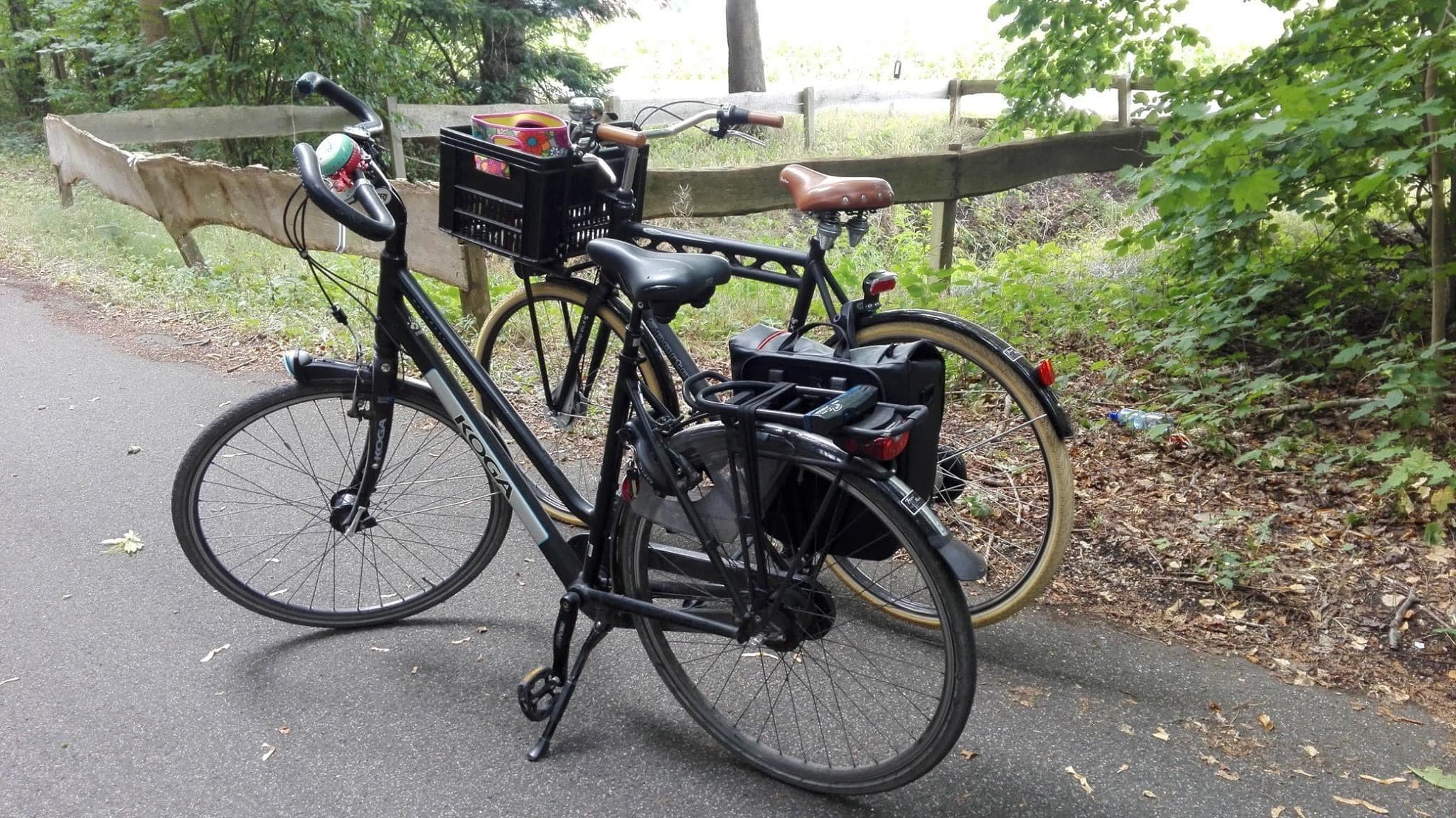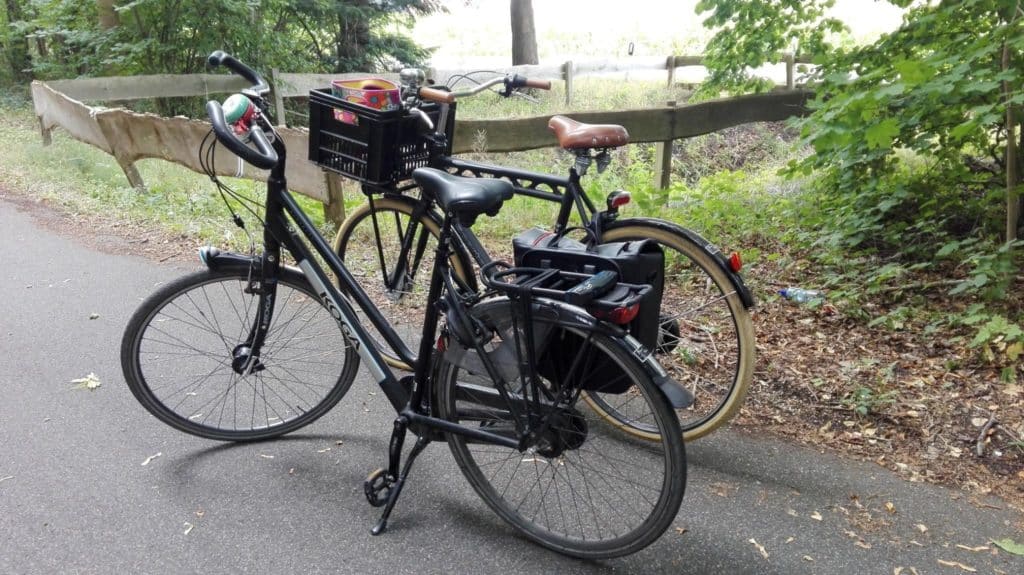 Cycling is a daily companion for many people, but it is also an experience of nature. Wheel bicycles offer an excellent opportunity to make this experience possible for people with disabilities.
The DRK Generationsbüro rents out an e-rollfiets free of charge.
The front part can be detached and so you can, for example, take a break in a cafe.
By arrangement, the tandem can be picked up at the Gronau bike station or delivered to your home.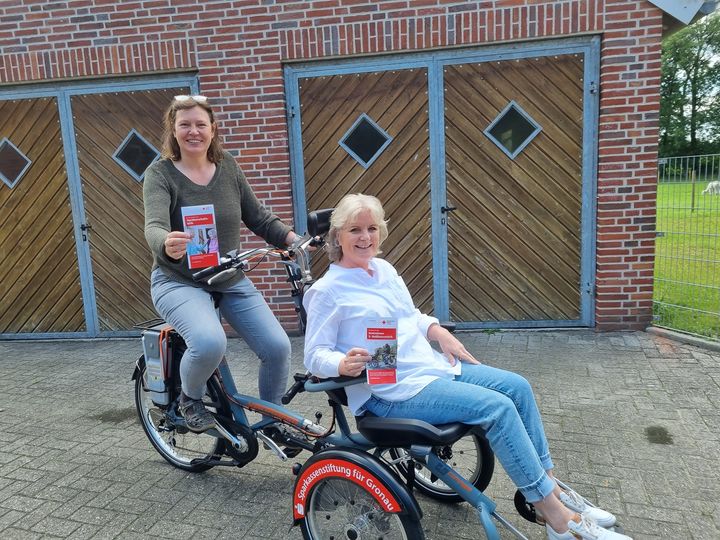 The LARA cargo bike is an offer of the city of Gronau and can be borrowed and tested free of charge through the company Zweirad Scheipers.
The cargo bike is a pedelec with continuously variable hub gears and four drive levels. In addition, the two-wheeler has a removable child seat and a removable hood. LARA is 260 cm long, 75 cm wide and has an empty weight of 60 kg.
Borrowing:
Only the identity card is required for borrowing and a deposit of 50 euros is required. Furthermore, the borrowing person must be at least 18 years old.
Reservations or bookings are possible under: 02562 8146440.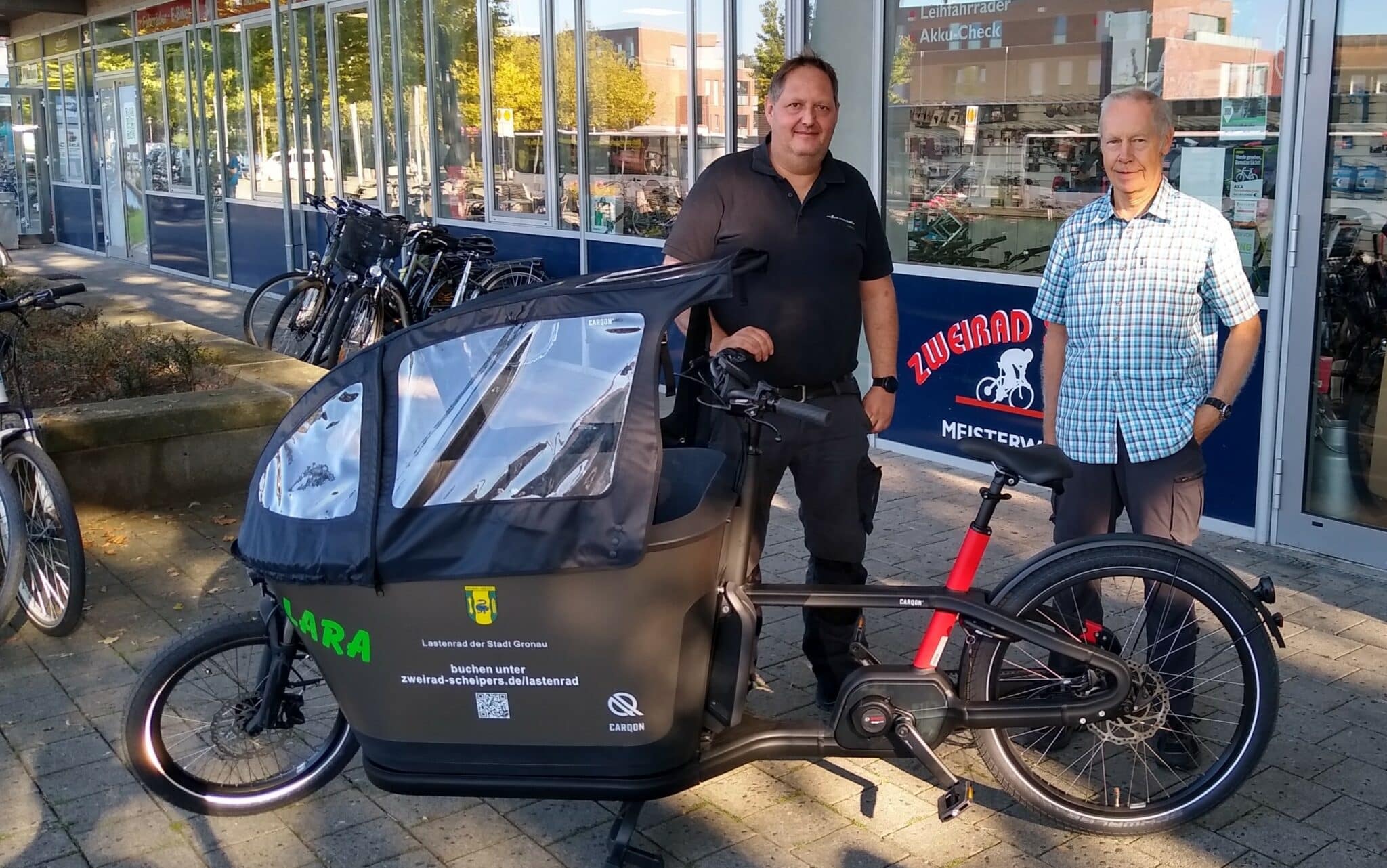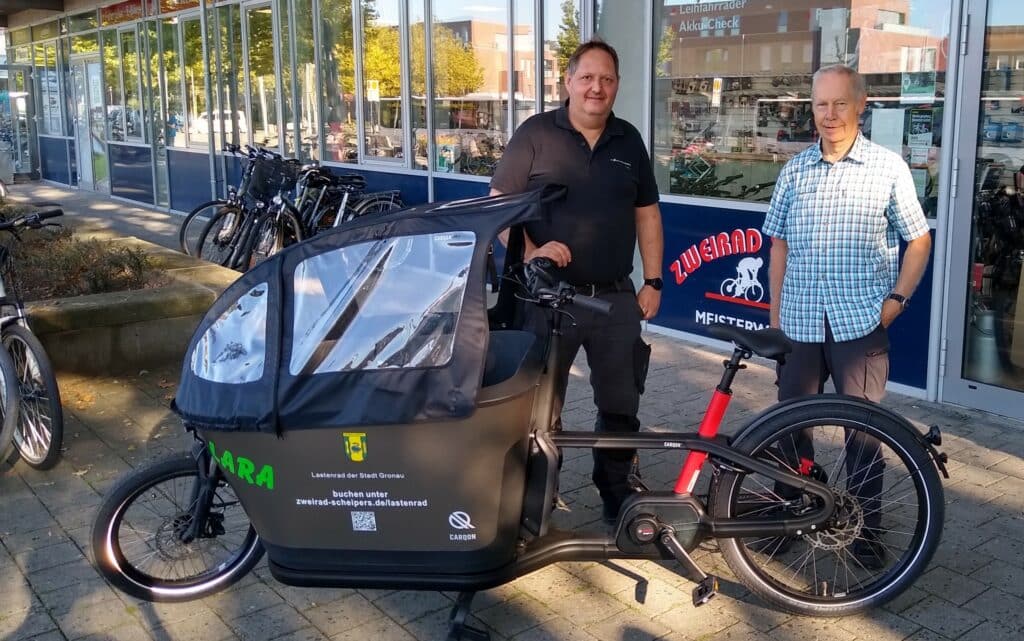 The hub network, known from the Netherlands and Belgium, enables flexible route planning in the Münsterland region – even across state and district borders. The district of Borken is the first Münsterland district to open the node system, and Gronau also already has several nodes.
The popular themed routes such as the "100 Castles Route", the "Hohe Mark Cycle Route" or the "Flamingo Route" as well as the routes of the "River Landscapes" are integrated into the network of junctions and additionally marked on the signposts by route pictograms.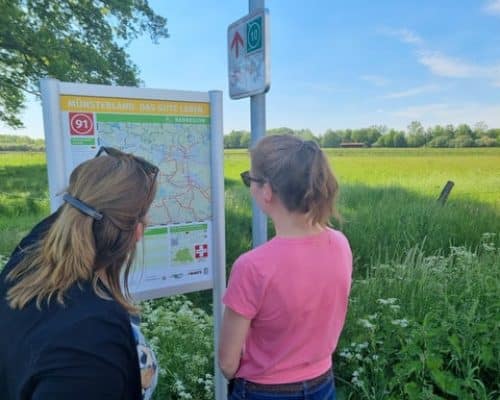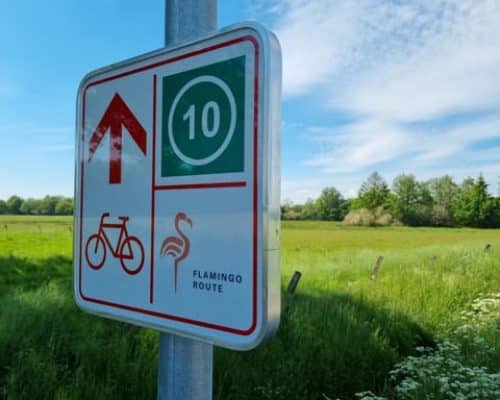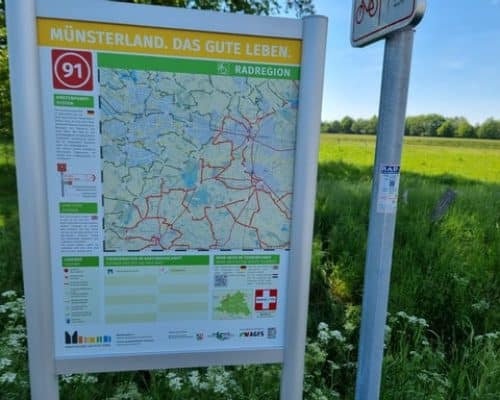 The practical alternative to buses and cabs: the G-Mobil. The G-Mobil stops at over 130 stations throughout the city. You can book this at any time and 7 days in advance by phone or app. The prices of the WestfalenTarif apply. Payment is made in the app (Paypal, credit card, direct debit) or cash in the car.
The app (RVM On Demand) is now available in the app store.
Phone no. 0251 62853110
Travel times:
Monday to Friday: 5 to 24
Saturday: 7 a.m. to midnight
Sundays and holidays: 7 a.m. to midnight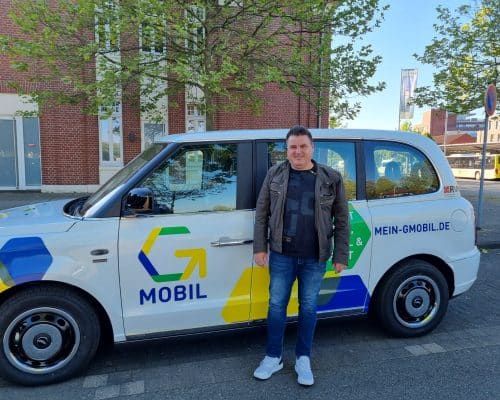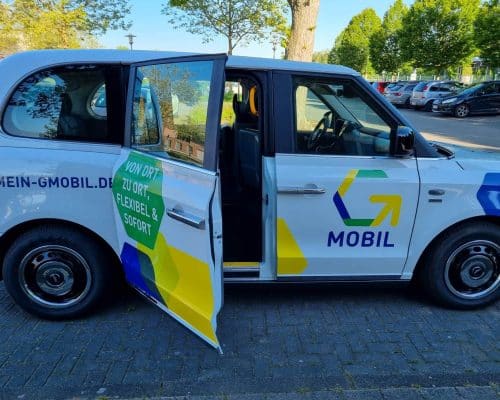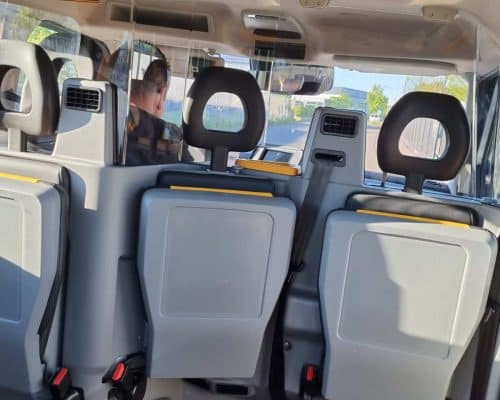 There are numerous free parking spaces throughout the town of Gronau-Epe.
Charging stations for electric cars