Picnicking in Gronau: an experience
Grab a picnic basket, backpack or bike bag and explore Gronau on your own. By bike, on foot or completely different. Experience THE GOOD LIFE in Gronau and find your favourite place for a relaxed picnic with family, friends and of course delicious food from the region.
We have put together our recommendations for great places for you here:
Please remember to leave the site clean and tidy. Thanks a lot!
The Gronau picnic baskets
You want to enjoy a great picnic? How about a Gronau picnic basket? Two catering establishments offer great options for your culinary time in Gronau.
The picnic baskets of the quality bakery Duesmann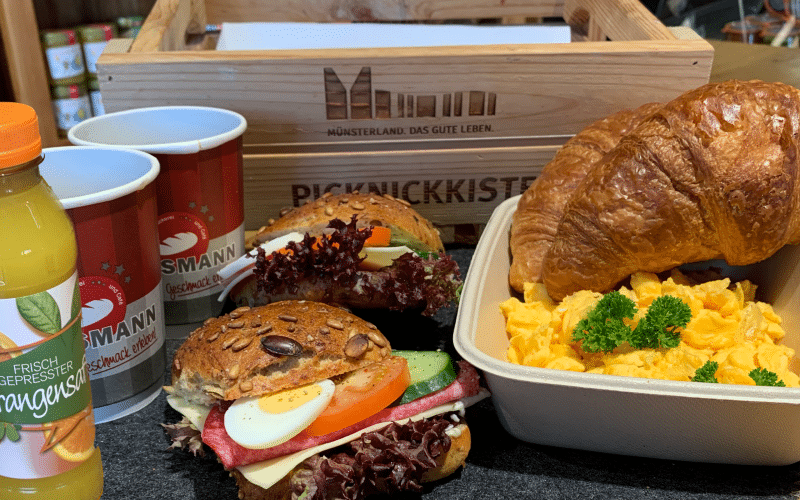 (for 2 persons), 29,90 Euro plus. 15 Euro deposit
Two gourmet rolls on a crunchy grain bun, two butter croissants, two servings of fresh scrambled eggs made from regional eggs, freshly squeezed orange juice and two cups of filter coffee to go.
Booking and pickup (possible on the same day):
The picnic basket from the Hotel Restaurant Seeblick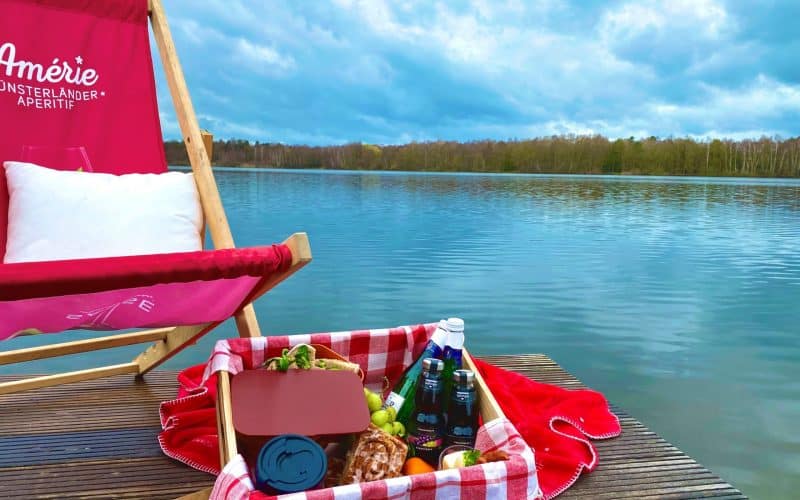 Your picnic at the Dreiländer Lake
17,90 per person (30,- deposit for the box)
Deckchair 10,- deposit
Picnic blanket 3,- rental fee
You get:
house piccolo
Juice
Coffee
Farmhouse bread sandwich (vegetarian or cheese-ham)
Cheese and sausage snack
Fruit
sweet surprise
Booking (one day in advance until 3 pm) and pick up: