Do you know the small forest stage on the Inselpark behind the pyramid? On a total of six dates between June and September 2021, the cultural office will present small cultural events there. Various concerts and readings for young and old will fill the beautiful venue in the green with life.
The Evergreens present classics from the 50s – 80s with the aim to put a smile on the faces of their listeners. The likeable duo has well-known songs from different eras to sing along and celebrate – the name says it all. Their repertoire includes titles by Elvis, The Beatles, Grönemeyer, Westernhagen, Joe Cocker, Udo Jürgens and
much more.
Admission: 16:30
Start: 5 pm
Admission is free of charge.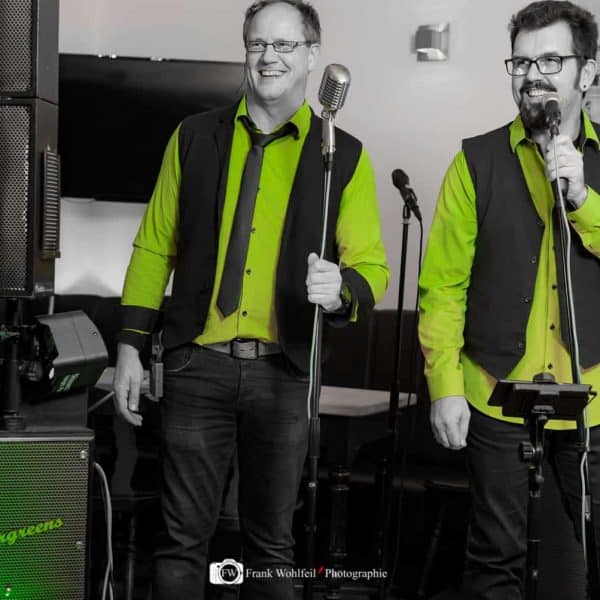 The four gentlemen of the Talking Horns "tell" highly entertaining stories from the past, the present and the future with their brass and wooden instruments as part of the SOUNDSEEING sound art festival. Head and
Bellies are served equally: the "average listener" (if there is one at all) has just as much fun as jazz connoisseurs, friends of chamber music or those who love it when it "grooves". The concert will take place as part of the 2021 Soundseeing Festival.
The festival is supported by the Ministry of Culture and Science NRW, Kunststiftung NRW, LWL-Kulturstiftung,
Gelsenwasser Foundation
Admission: 16:30
Start: 5 pm
Admission is free of charge.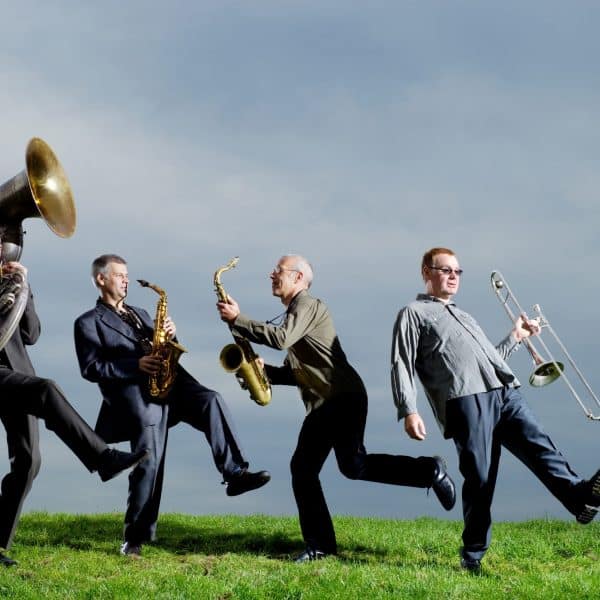 The joy of playing of the live band Basic is contagious! Basic presents a selected repertoire of rock, pop and Schlager. Whether cross-generational dance music or oldies, timeless hits
and current hits – the Trio Basic presents live music with a personal touch and charisma.
The three of them have known each other for decades, have been making music together for over 20 years and function musically just brilliantly.
Admission: 16:30
Start: 5 pm
Admission is free of charge.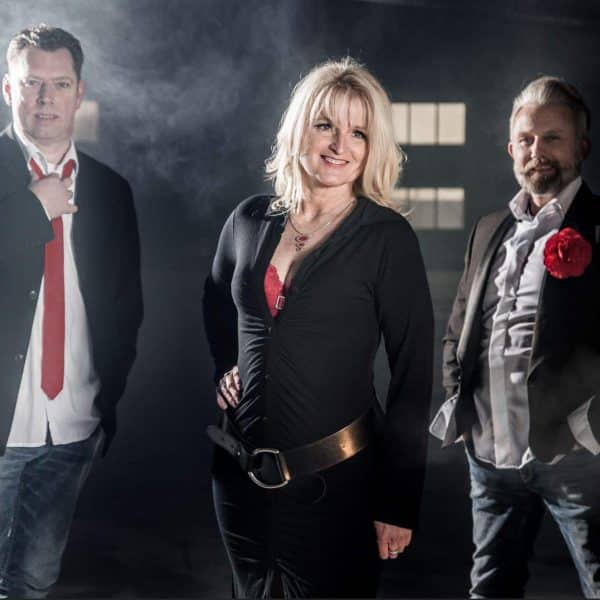 04.08. Reading of the public library (from 3 p.m. for kids)
Afternoon reading time for seniors: reading, laughter and storytelling People of all ages enjoy immersing themselves in other worlds and listening to stories, as this activity offers a relaxing break from everyday life. Sit back and listen to cheerful stories in pleasant company in keeping with the season.
Admission: 16:30
Start: 5 pm
Admission is free of charge.
additionally 3.00 p.m. for kids:
The book pirate Pit offers you a special reading session together with his sidekick Christina Watermann. So little listeners: climb into the "pirate ship" with Pit and dive down into the realm of fantasy. Whether fairy tales, scary stories or adventure stories, whether funny or exciting – the texts and pictures always tie in with the everyday world of children and thus challenge them to tell their own stories.
18.08. Women's Choir Horizon
The members of the women's choir HORIZONT present their repertoire of international and German rock, pop and musicals in an open rehearsal. Under the direction of Thomas Lischik
they are very much looking forward to finally being on stage again and being able to present their choir work. The audience is closely involved, e.g. when singing together. The prospect of singing in public again 18 months after the last concert fills all the singers with hope and excitement!
Admission: 16:30
Start: 5 pm
Admission is free of charge.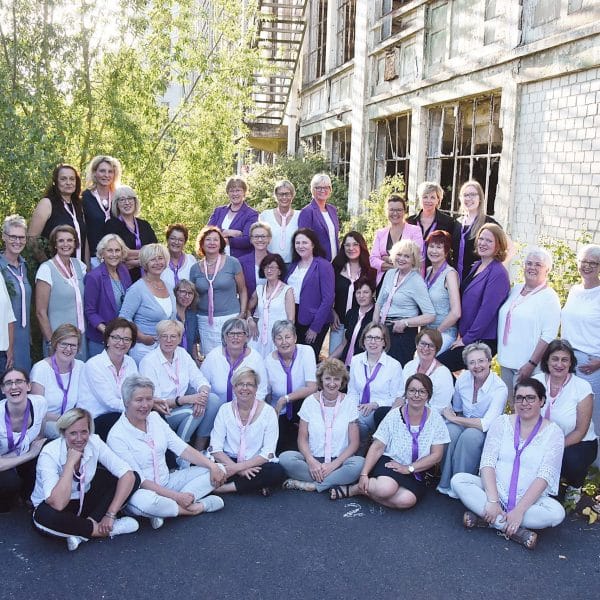 Ev. trombone choir of 1886 Gronau
The Protestant Trombone Choir of 1886 Gronau, with its more than 130 years of existence, is the oldest music group in the region and has been led by volunteers since its founding. The trombone choir has always inspired not only with church music, but also with secular music. The large repertoire of the trombone choir ranges from church music and well-known marches, rock, pop and hits to concert music, big band sound or classical titles.
Admission: 16:30
Start: 5 pm
Admission is free of charge.