Gronau awards Homeland Prize 2021
This year, the city of Gronau is once again awarding the "Heimatpreis", which is endowed with € 5,000.00. This is to show appreciation for the commitment of the people who shape their homeland every day, in big and small ways. Home" is about what unites us, about community and cohesion.
Another goal is to bring outstanding volunteer work by citizens into the public spotlight. In addition to the appreciation for the work done, this is also an opportunity to strengthen the topic of homeland and to inspire and encourage new interested parties.
"We are particularly pleased to receive applications from initiatives and projects that are carried out on a voluntary basis and are creative, participatory or sustainable. This should give our citizens a positive impetus to preserve home and at the same time shape it for the future," says Mayor Rainer Doetkotte.
The financial resources come from the Heimat funding pot. Future. North Rhine-Westphalia. We promote what connects people. of the state of NRW. Last year's winners were Lebenshilfe Gronau e.V. with its "Wandervogel" campaign and the animal welfare association Tierschutzverein Gronau und Umgebung e.V..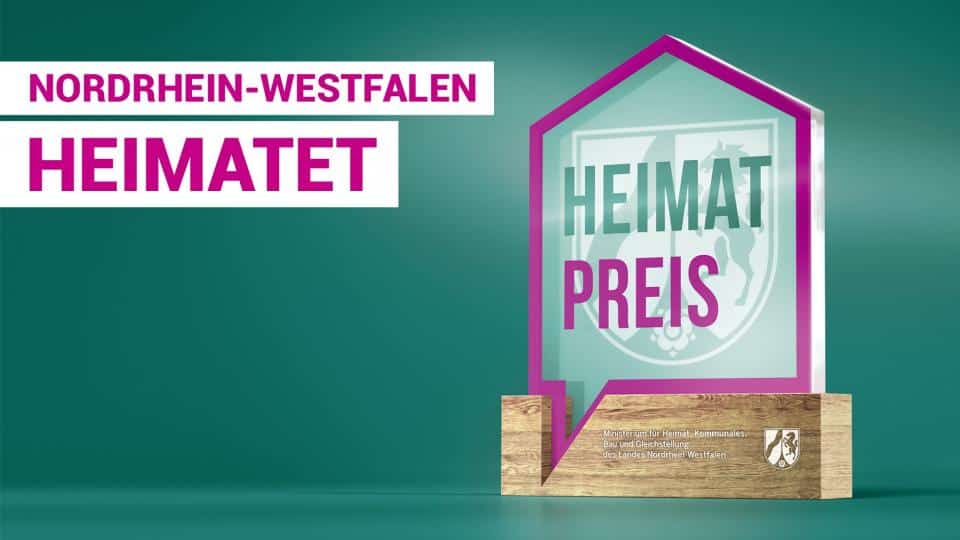 Gronau awards Homeland Prize 2021
Applications are open now through July 31, 2021. Application forms can be downloaded and completed below.
Please send the completed form by mail to:
Cultural office Gronau
station road 43 48599 Gronau
or by e-mail to info@kulturbuero-gronau.de
After the end of the application phase, the Main and Finance Committee, with the participation of Kulturbüro GmbH, will decide on the awarding of the prize.