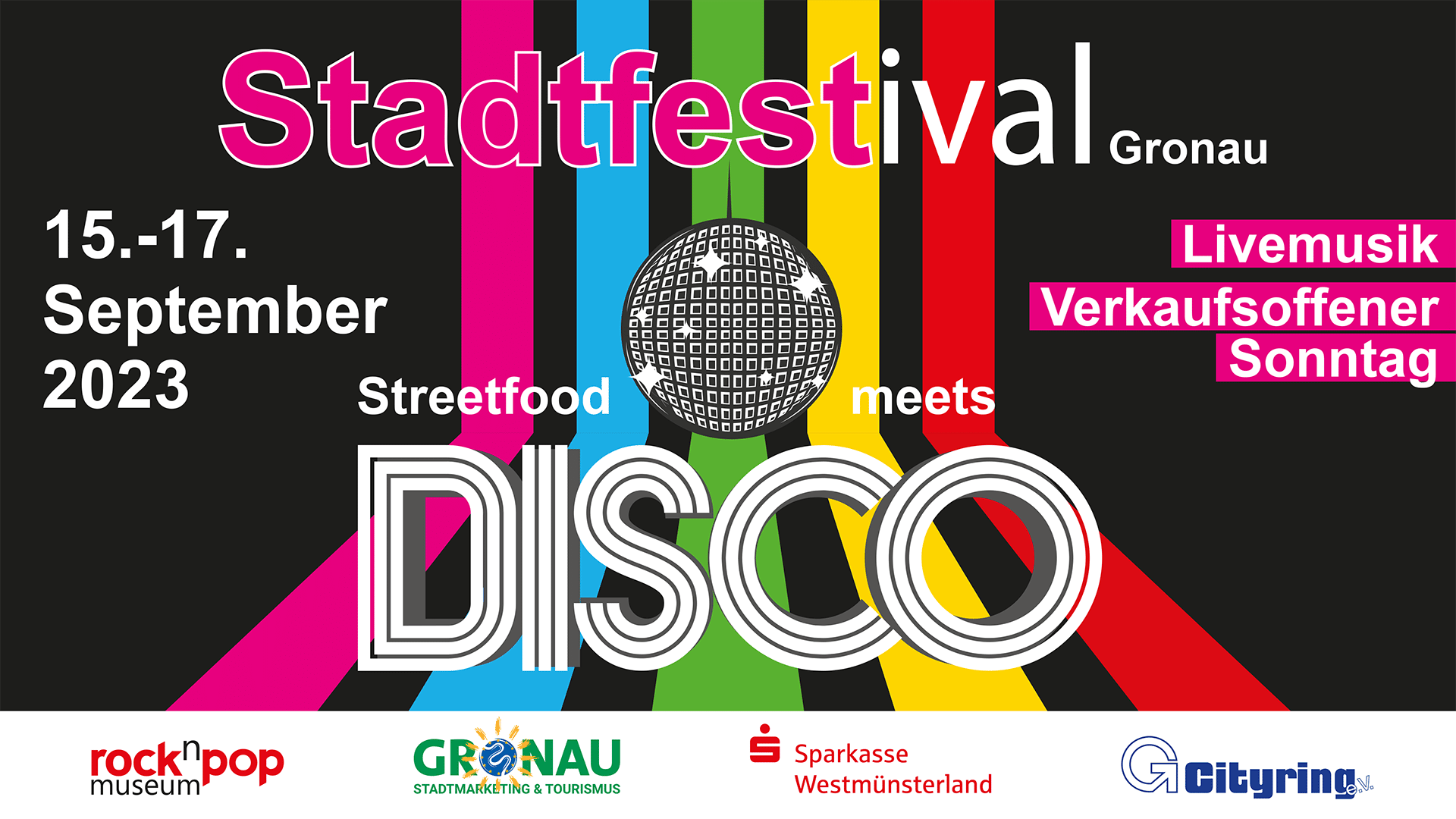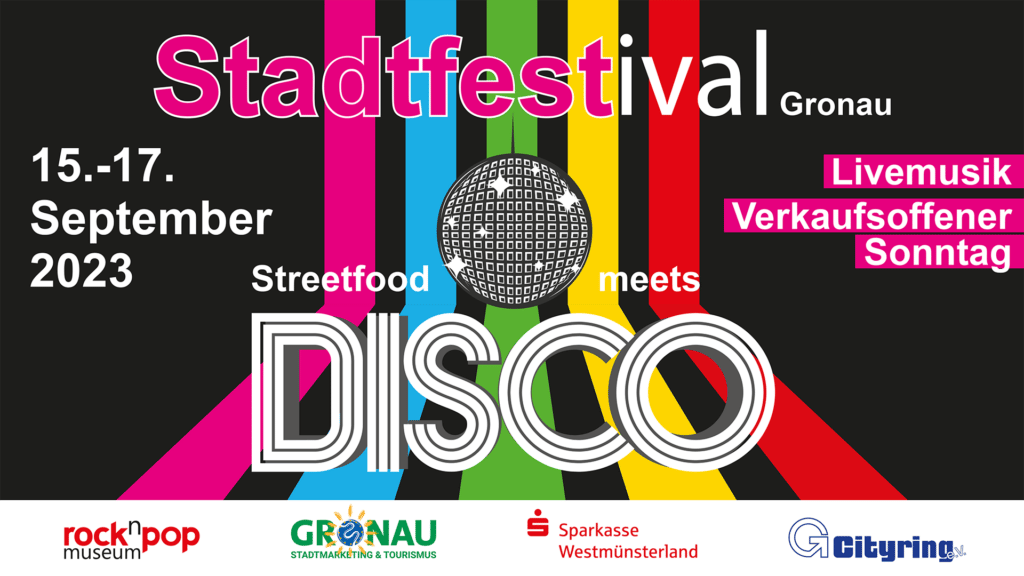 The "City Festival" goes into the next round. Together with the cultural office and the rock'n'popmuseum, the city marketing organizes a continuation this year from September 15 to 17 with an extensive program under the motto DISCO.
The center of downtown transforms into a mile for feasting, cars and fashion. Beside many program points like the weekly market or the oldtimer meeting, the highlight takes place on the area in front of the rock'n'popmuseum. Here you can expect many local and national gourmet offers. Of course, a supporting program in line with the motto should not be missing. The retail trade invites you to stroll and enjoy on these days with an open Sunday.


Vegetarian and pasta dishes
You are interested in vegetarian or vegan food at the city festival? You're sure to find what you're looking for on the street food mile in front of the rock'n'popmuseum. There are also delicious offers in the gastronomy in the city center, for example on Theodor-Heuss-Platz (Extrablatt, Grand Café, Löwenherz).
Bon appétit!
Sustainability at the city festival
We strive intensively to master the triad of ecological, economic and social goals consciously and as sustainably as possible. Where possible, we work with reusable systems, pay attention to electricity consumption, offer vegetarian and vegan alternatives, and observe rest periods.
Hints what we can do better and how? Then write to us: info@stadtmarketing-gronau.de
Further questions or suggestions? Feel free to send us a message!