Idyllically situated in the heart of our city is the extensive city park. It is the green lung of Gronau and in summer a meeting place for young and old.
Numerous park benches invite visitors to linger by the Stadtpark pond, while generously laid-out playgrounds act as magnets for young guests. The zoo is also located here and is home to numerous animal species.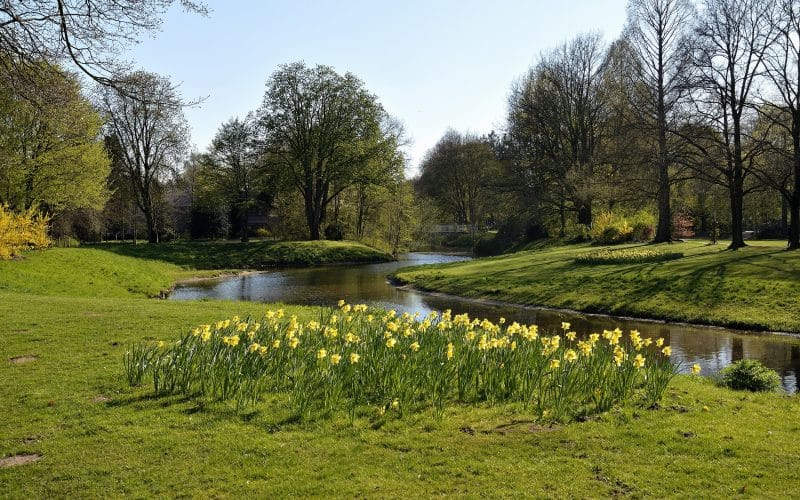 The free zoo is located in the middle of our public city park. This zoo was established in Gronau about 70 years ago and was a gift from the industrialist family van Delden to the citizens of Gronau.
Mainly birds are presented here, including common ornamental birds such as budgies and rosebills, but also Textor weavers and golden pheasants along with ducks and geese. The animal population is supplemented by coatis, white storks, porcupines, fallow deer and capuchin monkeys. The monkeys inhabit a house with an outdoor enclosure that is unusually large for such a small zoo. Relatively new residents in the Gronau Zoo are the Bennet's kangaroos. Did you know that this species of kangaroo can hop up to 30 km/h? No? Maybe you are lucky and can convince yourself!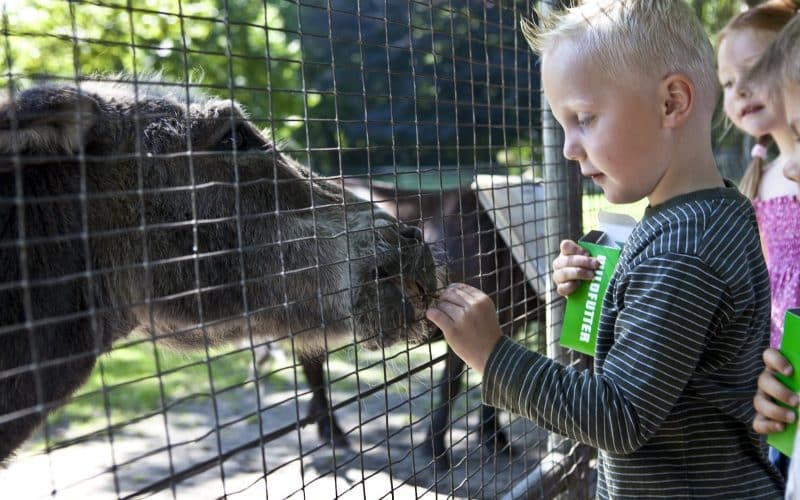 You want to feed the animals?
No problem. In the Gronau Zoo there is a vending machine where animal food can be bought for 50 cents. The feeding of brought food is prohibited. Not every animal can tolerate every food! The playground, which is also located in the city park, or the numerous benches invite you to take a short break.
You're looking for a restaurant?
The park is in close proximity to downtown and shops. During the summer months, the kiosk in the adjacent outdoor park swimming pool is open. Food and drinks can be purchased here.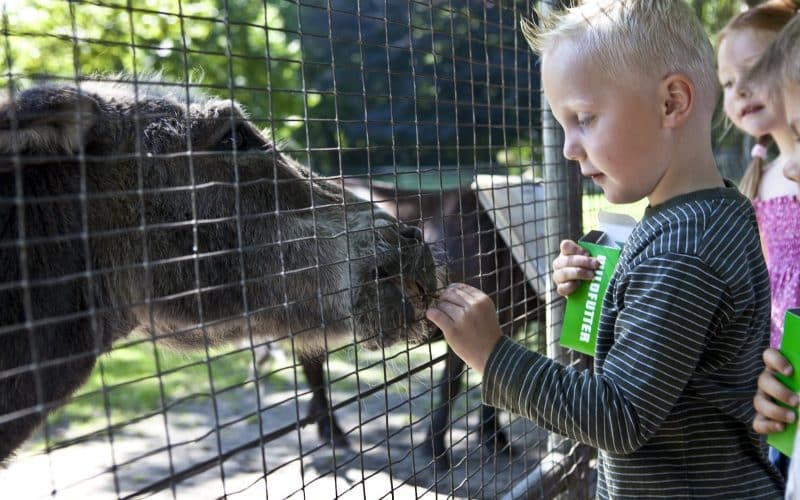 Frequently asked questions - FAQ
Where is the nearest public toilet?
The nearest public toilet is located in the town hall at Konrad-Adenauer-Straße 1. You can find more public toilets under the menu item "Nice toilets".
Can animals be dropped off at the city park?
The zoo does not currently take in animals such as guinea pigs or rabbits due to frequent illnesses in the past.
Can you adopt an animal in the park?
An animal sponsorship is possible for the duration of one year for a donation of your choice. For more info, visit www.gronau.de.