Why is Gronau a city of music, what flora can you find at the Dreiländersee and what was actually in the Bahnhofstraße 100 years ago? Our "Gronau insiders" will tell you these and many other stories during the guided tours of our town. Tours, experiences and tickets for events can also be booked and give you cultural insights into our city.
The offer is constantly updated and new tours are added. Tickets for all offers can be purchased online here or on site at the Tourist Info. And: individual appointments are also possible. Just get in touch with our team at the Tourist Info: info@stadtmarketing-gronau.de or on 02562 99006.
We would like to point out that events may be cancelled or rescheduled at short notice due to a change in the infection situation.
For your time in Gronau we offer a variety of guided tours, hikes and tours. There's something for everyone!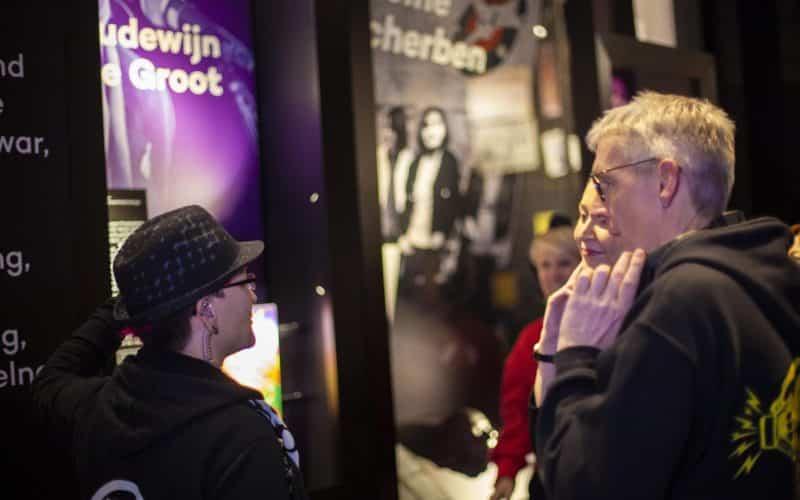 Music history at your fingertips
A guided tour of the rock'n'pop museum
Have you ever thought about a guided tour of the rock'n'pop museum, which is unique in Europe? The museum team is looking forward to seeing you! Book your ticket here.
Do you already know Günter, Baloo, Snoopy, Watar and Xaca?
Join us for an alpaca hike with a delicious picnic!
Balu and his buddies live on a meadow on the farm Oing in Epe and have a good time there. And Helena Oing is the boss of the animals. She offers alpaca walks with us. She has trained the animals for over half a year and has already been able to gather initial experience.
On the tour you can expect a picnic in the middle of the green.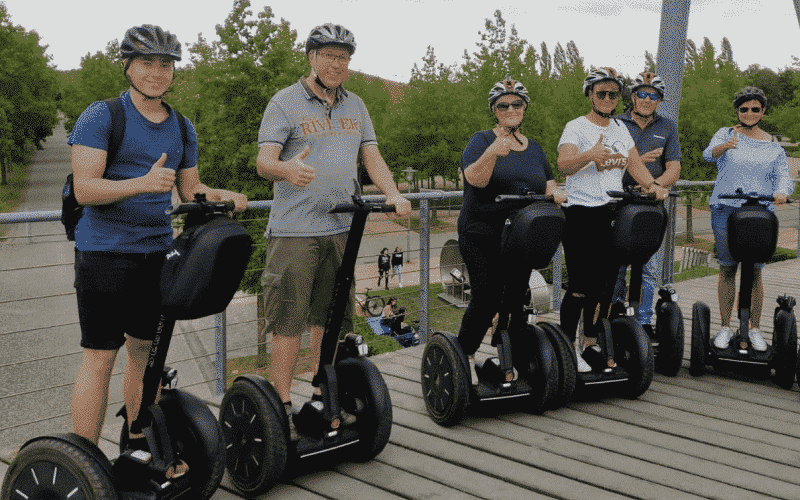 Segway tour in the border triangle
Experiencing the Münsterland means: Cool conquering nature on a Segway. On the Segway tour in the Dreiländereck, you'll travel on 2 wheels, 2 electric motors, 4.4 HP, max. 20 km/h, noiseless and emission-free.
After an introduction we go on the tour together. Together you will experience nature with a guide, without effort, but still sporty and active. In the restaurant Seeblick you can take a break with a view of the recreation area and the Dreiländersee and a drink of your choice (coffee, tea or cold drink) awaits you.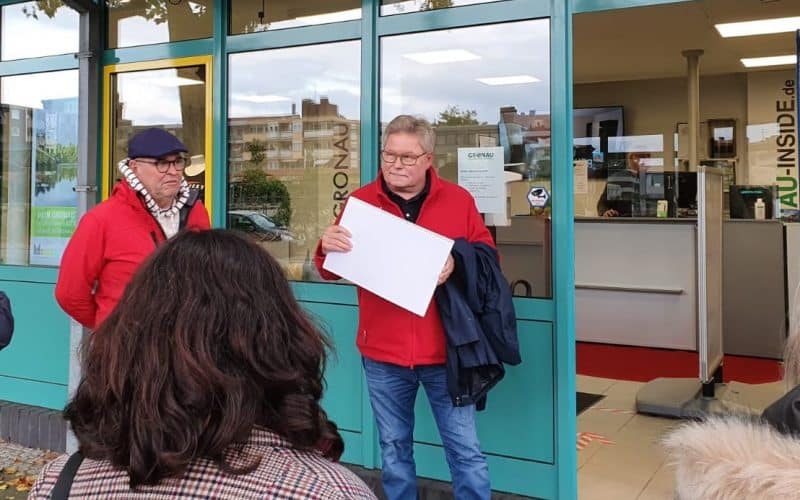 1,5 hours through the city of Gronau: Real "Gronau insiders" guide you through the city and its history. From the textile city to the music city, it goes via the Inselpark area through the city centre, past relevant points – exciting for Gronauer, visitors, repeat offenders, would-be visitors to Gronau and also for those who have never been there before.
Fishing in the Eper Bülten – fishing for beginners with the experts from the fishing club ASV Dinkelfreunde Epe e.V. "Even with a small hook you can catch big fish." – So says a Chinese proverb. The ASV Dinkelfreunde from Epe (https://asv.dinkelfreunde.de/) offer a basic course in fishing and invite everyone to join in and discover the hobby for themselves! (from 10 years) A special experience awaits you in the great atmosphere of the Eper Bülten. The equipment is provided and also for a small refreshment is provided.
Carriage ride through Gronau and Epe
Together with Bernhard Terhan from "Kutschfahrten Münsterland" we now offer carriage rides through Gronau-Epe and the surrounding area. Discover the beautiful countryside, get to know new corners of the city and enjoy the region on a horse-drawn carriage. Experiencing the Münsterland during a carriage ride is an impressive pleasure. The quiet trot of the two absolutely roadworthy horses invites you to relax. By the way, Emil and Carlo are both black horses, which are experienced companions in the city as well as in the country.
Duration: approx. 2 hours
Start: at the parking lot opposite Hotel & Restaurant Schepers (parking lot Eper Park, Ahauser Straße).
The start and end point of the route as well as the time can still be coordinated if necessary.
The carriage ride can take up to 4 people.
You are travelling in a group and want to do something together? All our tours can often be experienced in groups and with an individual appointment. Feel free to contact us for this.
We have also collected further suggestions for you.