Boundless: Welcome to the Three-Country Lake in Gronau
It connects the Netherlands, Lower Saxony and North Rhine-Westphalia: the Dreiländersee in Gronau, which invites you to linger across the borders!
For years, the 28ha lake has had top marks in bathing water quality. As an official EC bathing water, it is also regularly inspected and monitored by the health authorities.
The popularity of Gronau's Dreiländersee is not only due to the excellent water quality, but also to the extensive range of leisure activities on offer: Whether playing miniature golf, sailing, horseback riding, hiking, living or relaxing – the Dreiländersee is always a recommendable address for a weekend trip or a short visit for guests from near and far.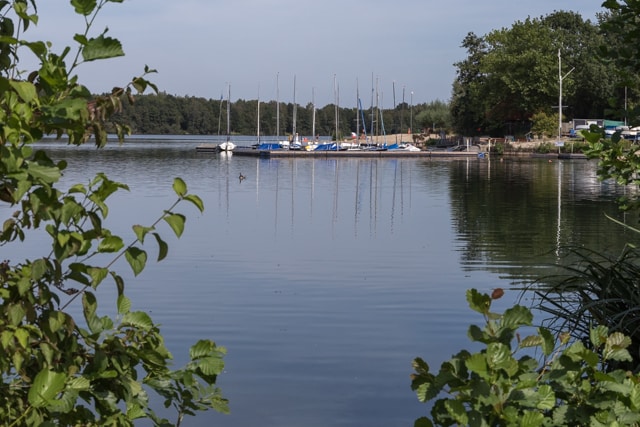 Further information at a glance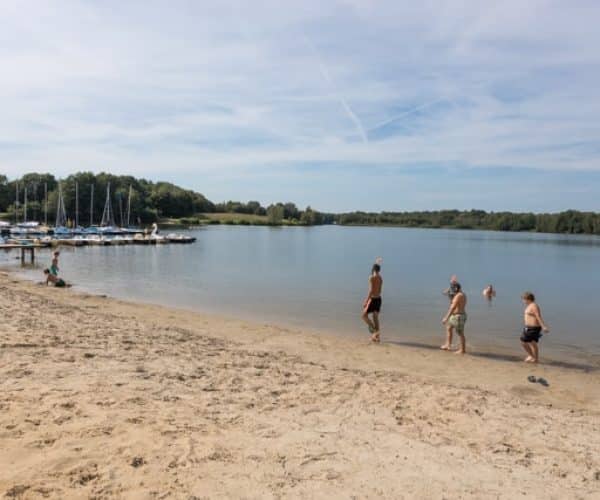 In the summer months the bathing lake offers a welcome cooling. A beautiful white sandy beach invites you to linger and a water playground to play.
Right next to the campsite is the miniature golf course. Enjoy your free time with a round of mini golf and a cool drink, coffee or cake from the bistro. Meanwhile, your little ones can enjoy themselves in the playground.
You can fish at the Dreiländersee with a valid federal fishing license and a day pass. You can get them for 5 € (2 days 9 €) at the campsite at the Dreiländersee.
The Dreiländersee is divided into a bathing lake and a sports lake. The sailing club SV Vorwärts Gronau e. V. 09 is located at the sports lake. For a sailing trip please contact the club.
The Dreiländersee connects the Netherlands, Lower Saxony and NRW and is therefore the perfect starting point for a cycling tour. Grab your bike and let's go.
Approx. 2.9 km is the length of the short hike on the path around the lake. Perfect for a walk. But also bigger hikes are offered by the surroundings. See for yourself.
Frequently asked questions - FAQ
Is it allowed to go kayaking on the Dreiländersee without a permit?
No permit is required to kayak on the lake.
Where can I get a long-term parking permit for the Dreiländersee?
You can get a long-term parking permit for the Dreiländersee at our tourist information office at Konrad-Adenauer-Straße 45. Alternatively, you can order the parking permit in our online shop. The parking permit is free of charge for members of the fishing club Flossweg, for members of the ADAC or a club in Gronau it costs 20 € and otherwise 30 €.