In 2003, the former site of the van Delden spinning mill was transformed into the Inselpark grounds as part of the state garden show. This offers a variety of opportunities to explore and linger. A highlight is the huge pyramid, from which you have a great view over the area and Gronau.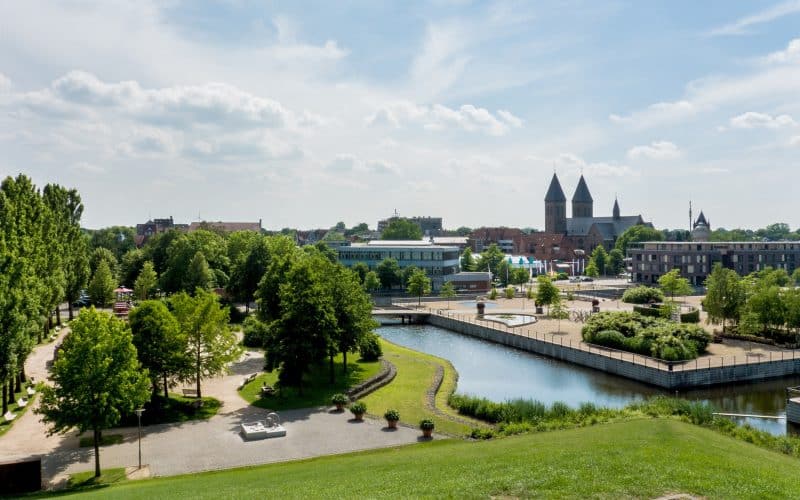 In the newly designed rock'n'pop museum, visitors can look forward to a thematically and creatively fascinating walk through the dimensions of pop music.
Elaborately staged showcases form thematic islands that are grouped around concepts such as rebellion, live on stage or performance.
Want to cool off a bit? Directly in front of the rock'n'popmuseum is the water labyrinth. With its numerous water games, it not only offers refreshment, but becomes a real experience, as you never know for sure when the water jet will hit you.
Opening hours:
Monday – Friday from 11 a.m. – 3 p.m. "small operation", 3 p.m. – 6 p.m. "large operation".
on weekends continuously from 11 a.m. – 6 p.m. "big business".
The information applies to the summer months (1 May to approx. the autumn fair).
You would like to come with a larger group, e.g. a school class? No problem, just contact the tourist information beforehand, so that the "big business" is also active.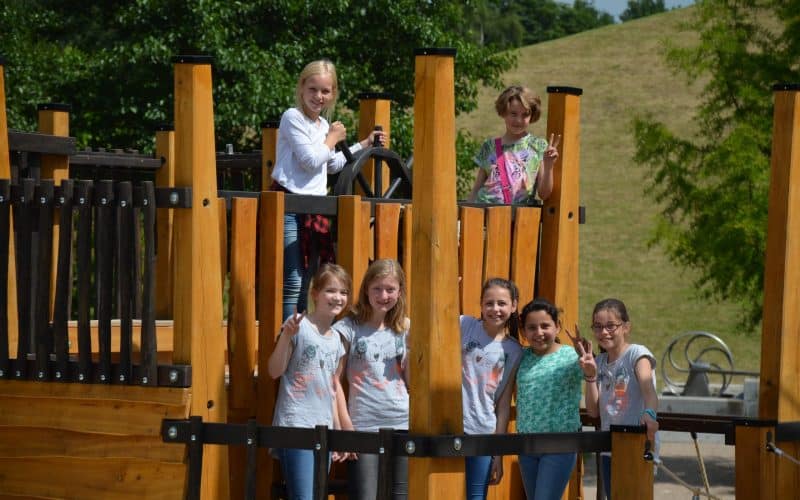 A real dream for the kids: a huge pirate ship waiting to be discovered.
What used to be a stair tower of the spinning mill is now the climbing tower in Gronau: 200m² climbing surface, 17m wall height and 12 safety lines are waiting to be climbed!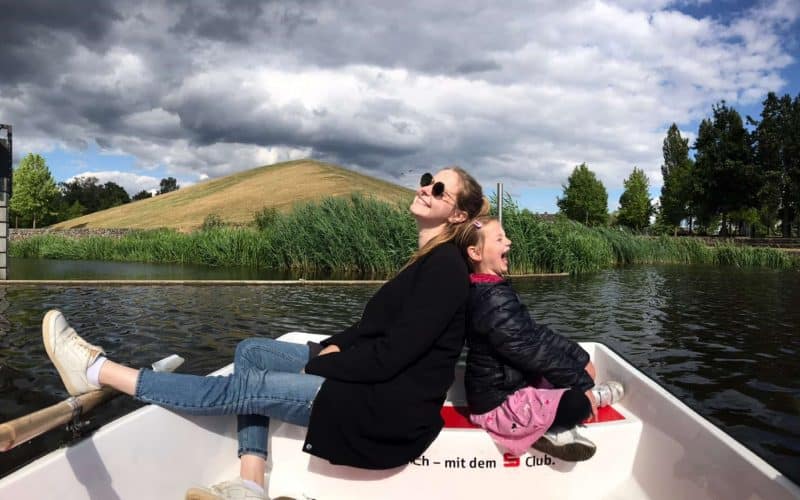 Ahoy! Hire a rowing boat now and discover Gronau by water. Together with Sparkasse Westmünsterland we hope you enjoy this digital offer.