Places of interest in Gronau
Gronau, the city of music in the countryside. Besides a lot of nature, Gronau also has some sights to offer, which should not be missed during a visit.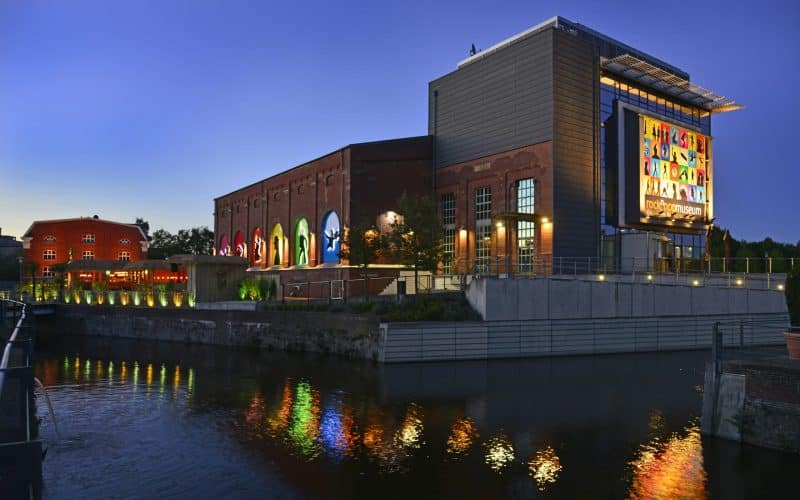 The popularity of the Gronau Three-Country Lake is due not only to the excellent water quality, but also to the extensive other recreational facilities.
In the newly designed rock'n'pop museum, visitors can look forward to a thematically and creatively fascinating walk through the dimensions of pop music.
The landmark of Gronau is the water tower – depicted on almost every Gronau merchandise and visible from far away. A visit is possible by appointment.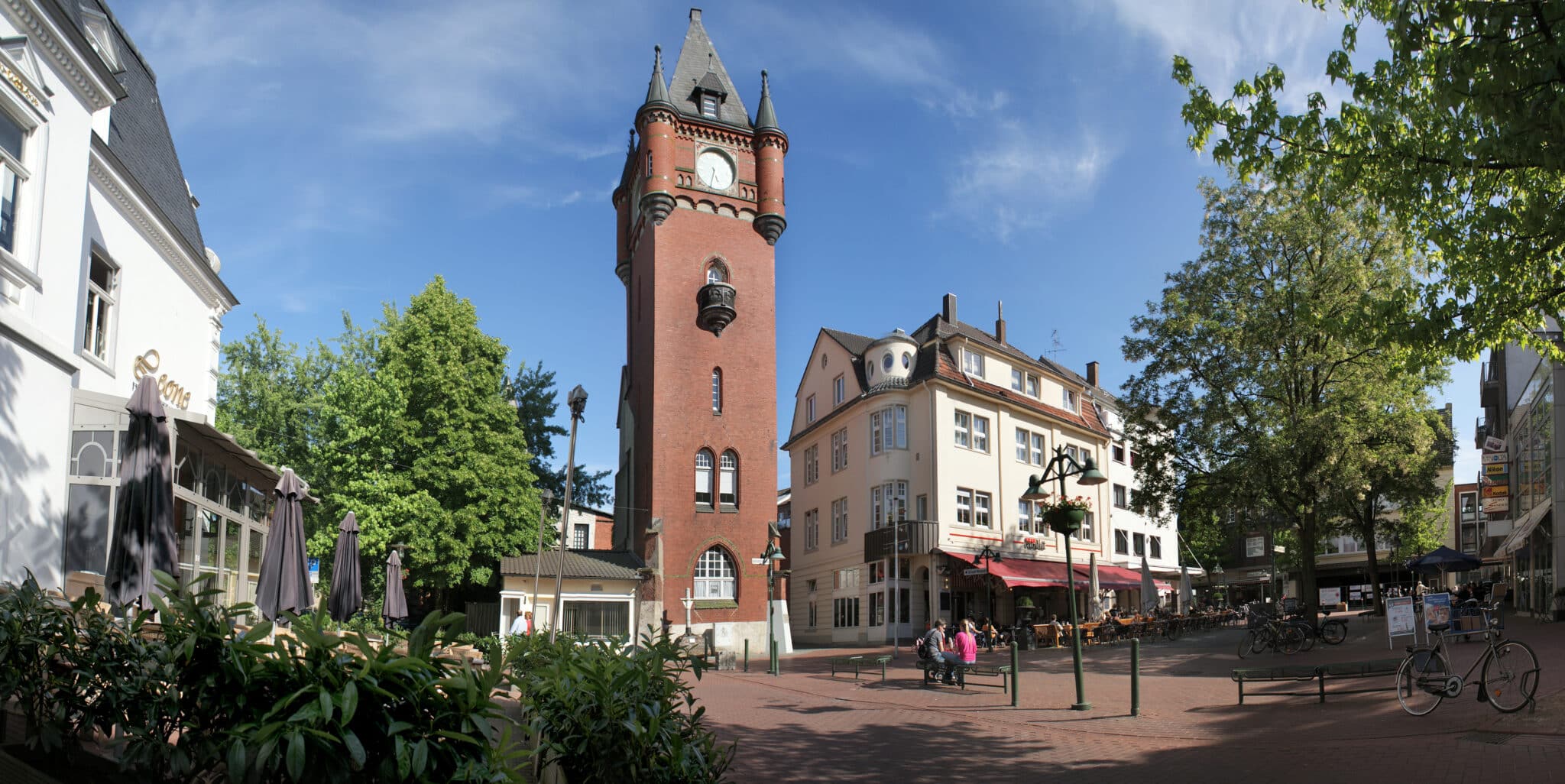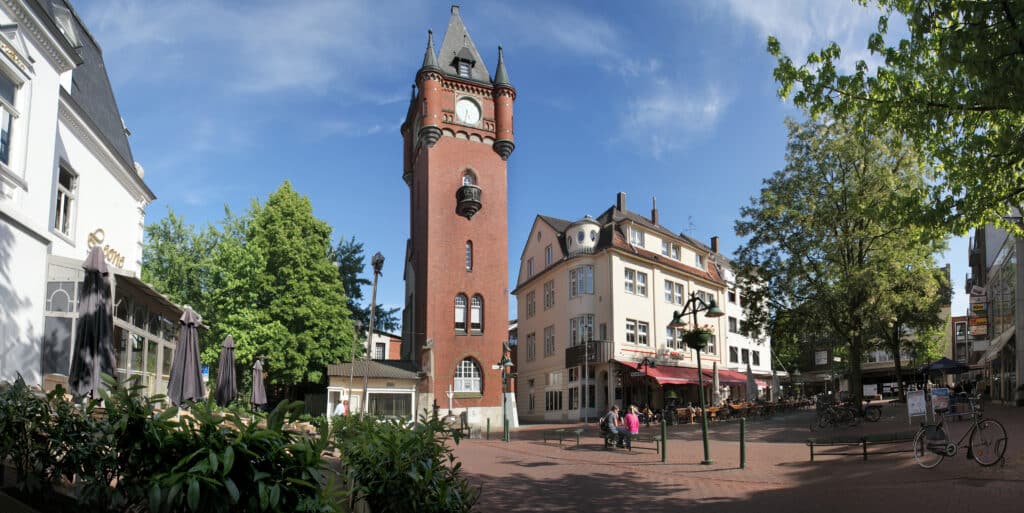 The remaining part of the town hall, which was destroyed in the last war, houses the Driland Museum of the town of Gronau.
The Driland Museum is currently closed and under redevelopment. In the future, the renovated Driland Museum will be housed in the new "Historic Town Hall" building on Bahnhofstrasse, which is scheduled for completion at the end of 2025.
The water mill from 1725, which is located in the village, has a lot of charm. It is idyllically situated, far away from road noise, directly at the lock of the river "Dinkel".
The story banks, as the name suggests, charmingly tell stories about different buildings and places in Epe.
How to do it? On the benches there is a QR code that must be scanned with the camera of your smartphone. You will then be taken to the appropriate website where you can listen to the story – perfect for getting to know Epe in a different way.
1,5 hours through the city of Gronau: Real "Gronau insiders" guide you through the city and its history. From the textile city to the music city, it goes via the Inselpark area through the city centre, past relevant points – exciting for Gronauer, visitors, repeat offenders, would-be visitors to Gronau and also for those who have never been there before.
You can't attend any of the dates or are a larger group and would like to request an individual date? No problem: For individual city tours a lump sum of 100 € will be arranged. The number of participants is limited to 25 people.
Request individual city tour now: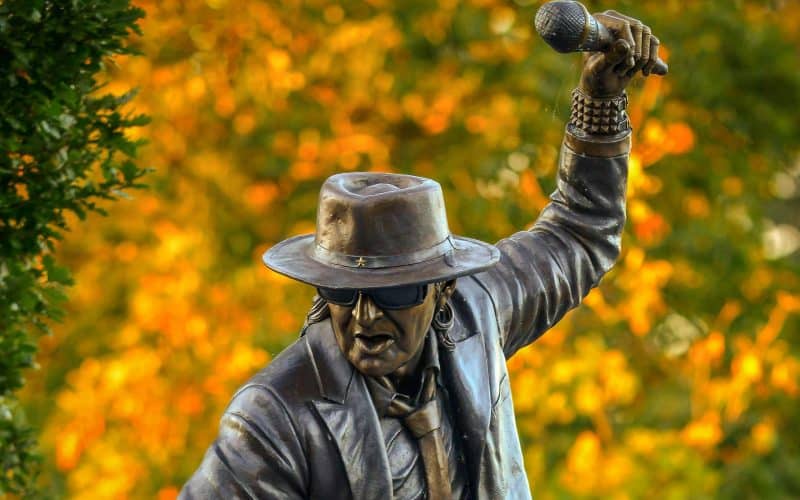 The Udo Lindenberg monument is a must for all fans and those who want to become one. In the middle of Gronau you can find the oversized Udo on the roundabout at the old federal road 54. The monument is an attraction and a perfect photo motif. Many years ago, Udo himself put his "thumb in the wind" there to hitchhike into the big, wide world. The Udo Lindenberg monument is about three meters high and made of bronze.